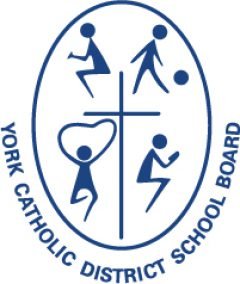 Invites applications for the position of
OCCASIONAL TEACHER
The hiring process at the York Catholic District School Board is centralized through the Human Resources department and takes place throughout the year as specific hiring needs are identified. We encourage you to return to your online application at any time there is an update to your qualifications and/or contact information.
Although hiring may occur in all areas of qualification, please note that the below are current areas of focus :
Elementary: Music, Core French, French Immersion, Deaf & Hard of Hearing

Secondary: Math, Computer Science and Physics
For your application to be deemed complete, please ensure the following areas of your applicant profile have been submitted:
Resume and Cover Letter (

current

)

- note that this can be updated at any time
Pastoral reference (

current

)

- a Pastoral Reference confirming that you are a practicing Roman Catholic (completed Priest Reference Form or written letter from your Parish Priest). Must be issued within the past 12 months.
Practice Teaching Reports and/or Teacher Evaluations

- a minimum of two (2) are required to be uploaded

Letter of reference (

current

)

- minimum of two (2) should be provided. At least one reference should be academic related and from someone who has supervised and/or observed your teaching practice. For example, references may be from a Principal/Vice Principal, Faculty Advisor, Host/Mentor Teacher

Religious Education Pre-Service

- Certificate of completion of this course at your Faculty of Education (where offered).
As a condition of employment with the York Catholic District School Board, successful candidates will be required to submit a satisfactory "Vulnerable Sector Screening" (criminal record check) prior to the commencement of any employment duties.
Pursuant to the Accessibility for Ontarians with Disabilities Act 2005 (AODA), please advise us prior to the posting closing date if you require accommodation at any time throughout the application process so the appropriate arrangements can be made.
The York Catholic District School Board is an equal opportunity employer committed to promoting an environment of diversity and accessibility.
Catholic Education Centre
320 Bloomington Road West, Aurora, Ontario L4G 0M1 - (905) 713-1211
Mission Statement
Guided by Gospel Values and Catholic Virtues, in partnership with home and Church, we educate and inspire all students to reach their full potential in a safe and caring environment.

Vision Statement
Our students will become creative and critical thinkers who integrate Catholic Values into their daily lives, as socially responsible global citizens
Elizabeth Crowe Domenic Scuglia
Chair of the Board Director of Education