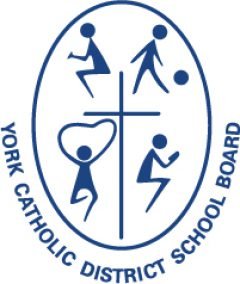 TEACHER OF THE DEAF AND HARD OF HEARING
Teachers of the Deaf and Hard of Hearing support students with hearing loss. This support could be in a small class part-time or on a resource/withdrawal basis. The Teacher of the Deaf and Hard of Hearing provides and implements programming to develop the student's language, speech and auditory skills. In addition, the consistent use of appropriate amplification is addressed and reinforced. Integration is a planned collaborative effort between the classroom teacher and the Teacher of the Deaf and Hard of Hearing.
The Successful Candidate Will:
· Foster a Catholic Learning Community, through leadership and collaboration
· Be committed to the York Catholic District School Board's Mission and Vision
· Design, implement and teach an Alternative Curriculum for Deaf and Hard of Hearing students as required
· Be responsible for the development of extensive Individual Education Plans and regular programs, as appropriate
· Facilitate the understanding and the use of language in social and integrated settings
· Ensure that prescribed amplification is utilized and in working order
· Provide information to school personnel concerning hearing loss and the related educational implications
· Travel to various school sites to support student program and/or be assigned a placement in a school with a Hearing Centre (small class part-time)
Required Qualifications/Experience:
· Teacher of the Deaf and Hard of Hearing qualifications or currently enrolled in a Deaf Education Program
· Knowledge of the Ontario Curricula and the flexibility/ability to work within a range of grade areas
· Knowledge of an Alternative Curricula for Deaf and Hard of Hearing students i.e. language, speech, auditory management, auditory learning, self –advocacy, pragmatics
· Experience in working with personal and classroom amplification
· Ability and willingness to drive to multiple locations
Desired Qualifications/Experience:
· Working towards Specialist Qualifications: Teacher of the Deaf and Hard of Hearing
· Regular classroom teaching experience
· Experience with assistive technology to support literacy and numeracy acquisition
· Strong working knowledge of literacy skills
· Experience working with special needs students
· Special Education – Part 1
As a condition of employment with the York Catholic District School Board, successful candidates will be required to submit a satisfactory "Vulnerable Sector Screening" (criminal record check) prior to the commencement of any employment duties.
Pursuant to the Accessibility for Ontarians with Disabilities Act 2005 (AODA), please advise us prior to the posting closing date if you require accommodation at any time throughout the application process so the appropriate arrangements can be made.
The York Catholic District School Board is an equal opportunity employer committed to promoting an environment of diversity and accessibility.
Catholic Education Centre
320 Bloomington Road West, Aurora, Ontario L4G 0M1 - (905) 713-1211
Mission Statement
Guided by Gospel Values and Catholic Virtues, in partnership with home and Church, we educate and inspire all students to reach their full potential in a safe and caring environment.

Vision Statement
Our students will become creative and critical thinkers who integrate Catholic Values into their daily lives, as socially responsible global citizens.
Elizabeth Crowe Domenic Scuglia
Chair of the Board Director of Education